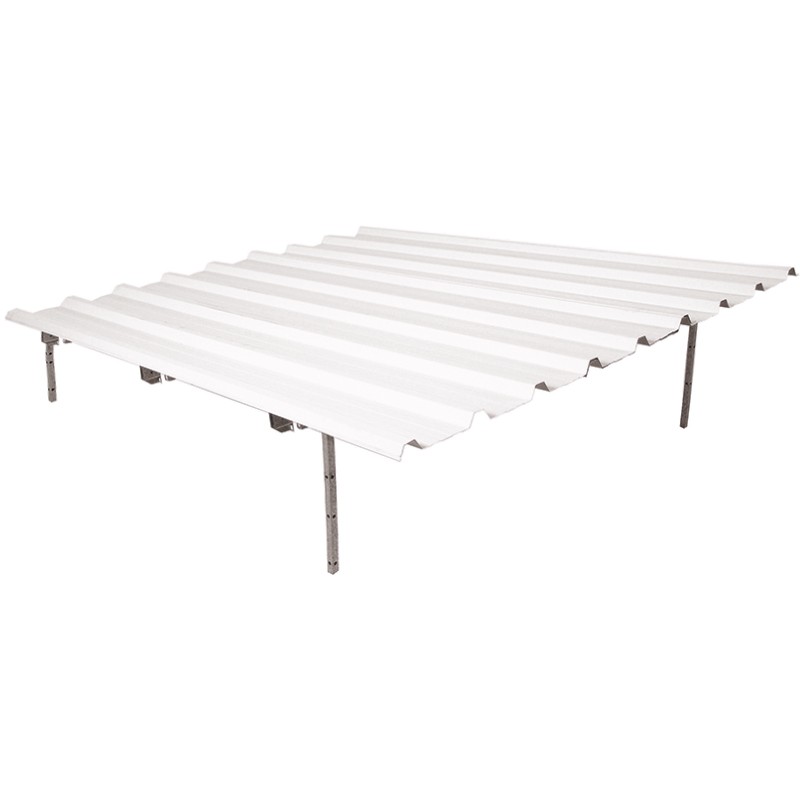  
Dog Boxes Roof
High strength roof to protect the inside of the box of direct sunlight. Available in two sizes to fit perfectly into any design combination or dog boxes.
COPELE quality guarantee

We sell only through official distributors

Contact us for more information
Lacquered Sheet Roof
Made from galvanized by hot dip and lacquered white for greater resistance to sunlight.
Sandwich Roof
Sandwich panel roof sheet composed of 0.5 / 0.6 mm 40-centimeter layer of polyurethane sheet 0.5 / 0.6. This roof protects and isolates from direct sunlight and the temperature outside.
Data sheet
Measures (front, widht, height)

Depth: 200 cm

Color

White

Material

Galvanized sheet

Capacity

0.12 m3

Approximate Unit Weigth

27 Kg

Box Units

1

Box Measures

200x100x10 cm

Approximate Box Weigth

27 Kg