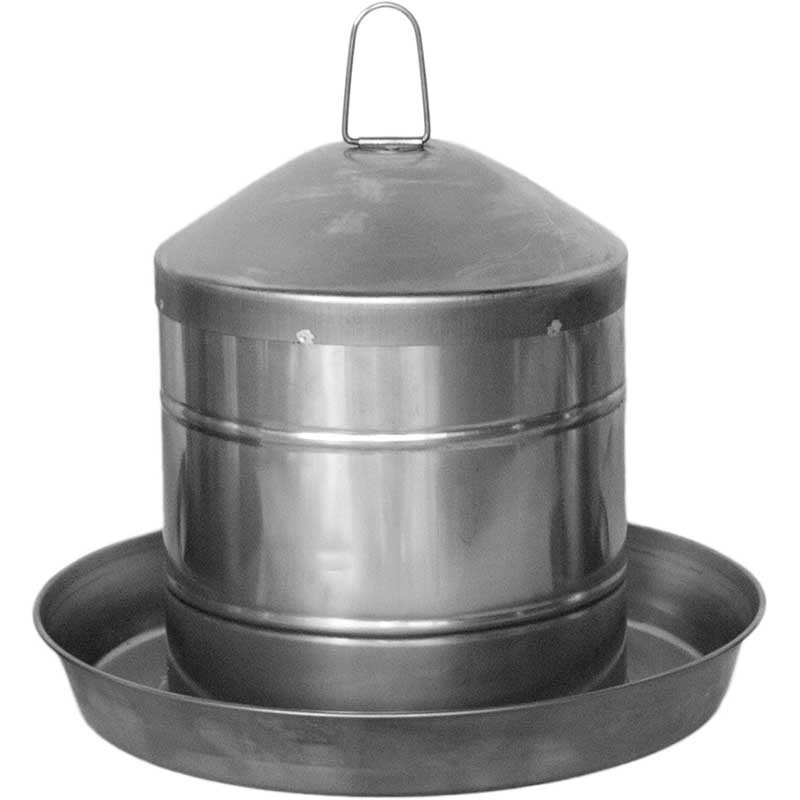  
Stainless Steel Poultry Drinkers
Poultry drinkers made entirely of stainless steel with high strength and durability, available in different capacities to be used on the ground or hung at the desired height.
COPELE quality guarantee

We sell only through official distributors

Contact us for more information
Poultry in all its varieties, from nutritional use (meat-eggs), ornamental, or simply as a hobby farm, increasingly demand products of higher quality, attractive designs, comfortable handling and contribute to improve animal welfare . On these ideas, COPELE launches a new range of stainless steel drinkers.
Features and benefits
Resistant to oxidation and shock.
Indeformable against extreme temperatures, even frost.
Unalterable against ultraviolet rays, avoiding the creation of ova in the water.
Convenience in filling by its funnel-shaped base.
Versatility for its different sizes, capacities and hanging to the desired height.
Cleaning and disinfection easy allowing the use of aggressive products without deterioration
Data sheet
Measures (front, widht, height)

Ø24x19 | Ø24x38 | Ø36x27 | Ø36x35 cm.

Color

Metal

Material

Stainless steel

Capacity

2 | 5 | 9 | 13 lts

Approximate Unit Weigth

0.6 | 1.2 | 1.6 | 1.6 Kg

Box Units

1