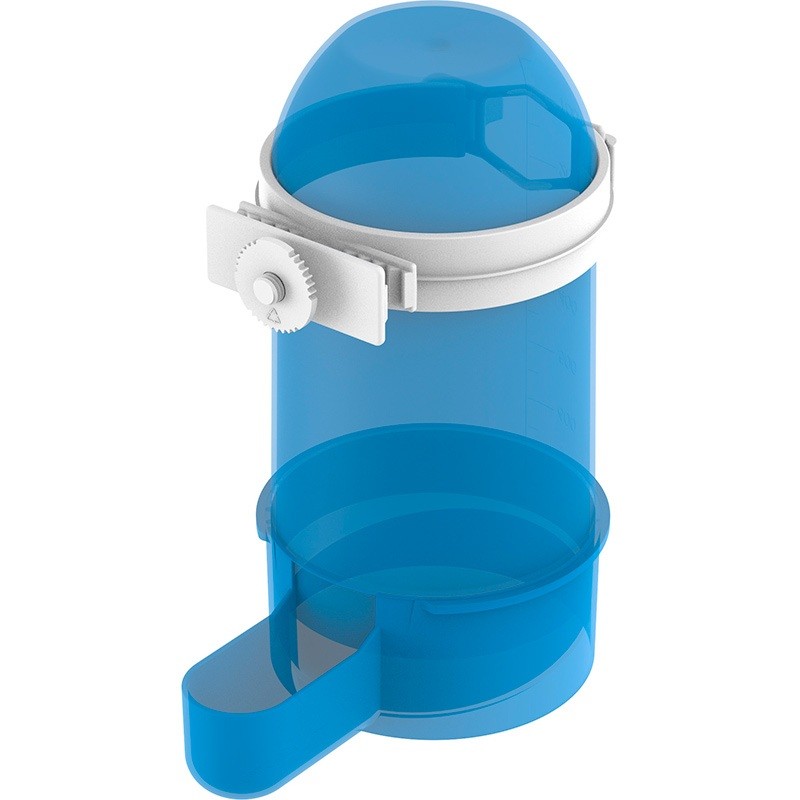  
Plastic Drinker / Feeder for Birds
Drinker or feeder for pigeons or birds made entirely of plastic whose design allows easy and quick cleaning. Ideal for water or for any type of food thanks to its internal inclination at the base that facilitates access for the bird. Its exclusive fastening ring allows it to be installed in any type of cage, metal mesh or panel very simply.
COPELE quality guarantee

We sell only through official distributors

Contact us for more information
Easy assembly in any type of cage (mesh or panel).
Adjustable support that allows it to hang in suspension.
Valid for water and different types of food.
Indoor plate inclined anti-stagnation.
Easy disassembly and cleaning.
Data sheet
Measures (front, widht, height)

10x15x19 cm

Material

Plastic

Capacity

800 ml

Box Units

6