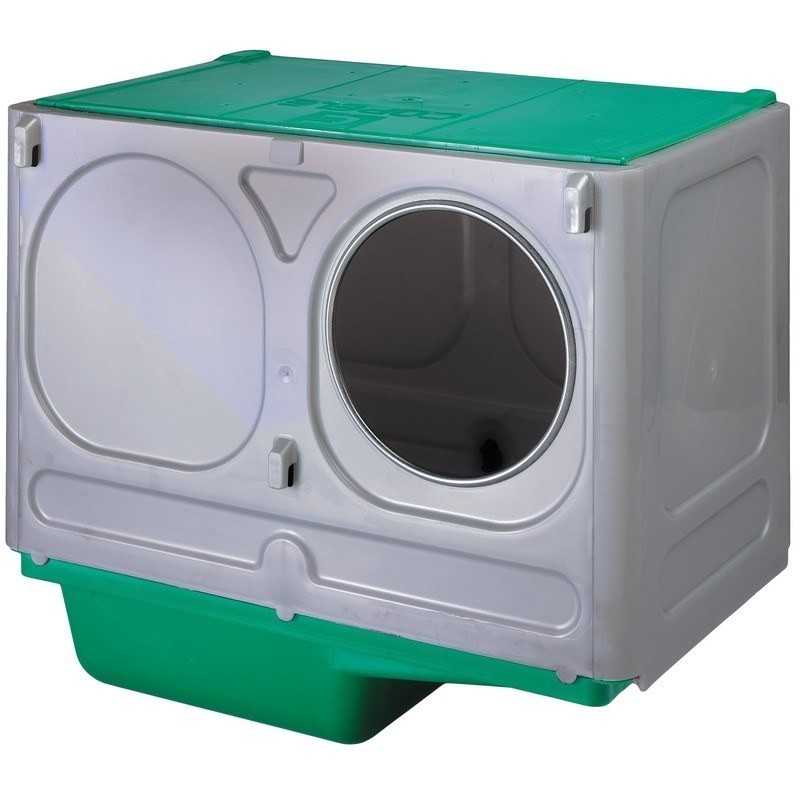  
Cuni Rabbit Nest
Nest manufactured with highly resistant thermo-plastic. It is easy assembling and sanitizing. Ideal for rabbits breeding and perfectly adaptable to any cage of COPELE range.
COPELE quality guarantee

We sell only through official distributors

Contact us for more information
Made with resistant Thermo-plastic.
Easy and fast to assemble, without any tools.
Bendable material, difficult to bite or gnaw for rabbits with stainless stell protection. 
Resistant to disinfection and cleaning products.
The product is packaged in a box, having a good presence.
Nest entrance is about 140 mm diameter.
Data sheet
Measures (front, widht, height)

42.7x28x36.8 cm

Color

Green

Material

Plastic

Approximate Unit Weigth

1.75 Kg

Box Units

1

Box Measures

46.5x29x16.5 cm

Approximate Box Weigth

2.2 Kg