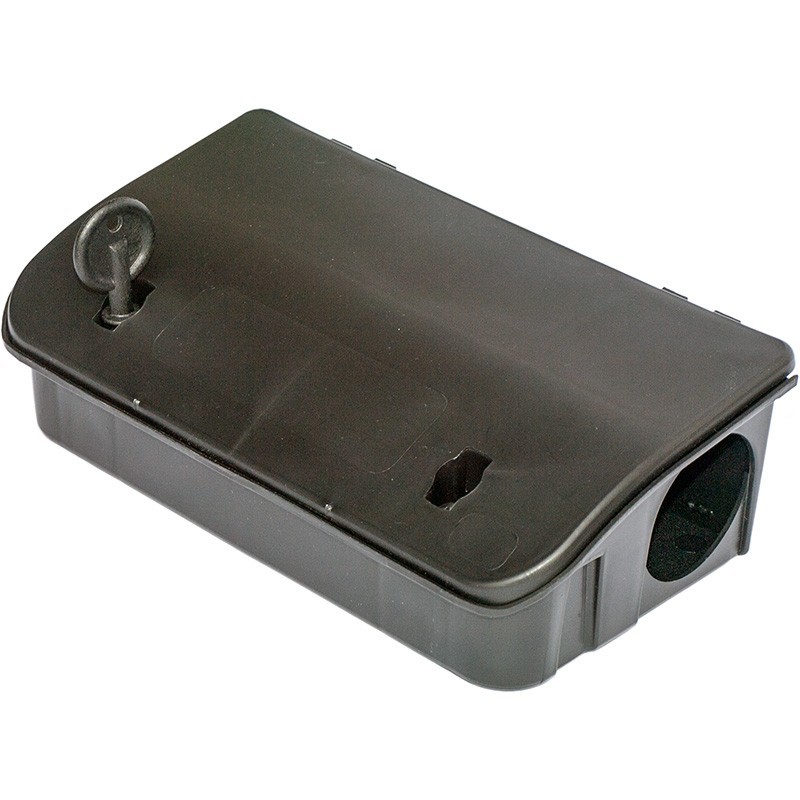  
Rodent Bait Stations
The ideal solution for the control of rats and mice in domestic and industrial installations. Its design keeps the bait protected so that only rats and mice can access it.
COPELE quality guarantee

We sell only through official distributors

Contact us for more information
Made 100% polypropylene of high impact.
Avoid contact with children, pets, avoiding danger in its use.
It protects the bait by lock and key.
It allows the use of solid and liquid baits.
Three models to install easily into all kinds of areas.
How to use
Locate the bait in places frequented by the rodents with holes input/output on the wall. Feeders are designed so that they are easily accessible to rodents.
Data sheet
Measures (front, widht, height)

23x13x8.5 | 23.5x20x10 | 31.5x10.5x8.5 cm

Color

Black

Material

Plastic

Approximate Unit Weigth

440 | 300 | 260 g

Box Units

5 | 5 | 6

Box Measures

31x30x32 cm | 30.5x18x32 | 30.5x18x32 cm

Approximate Box Weigth

2.2 | 1.5 | 1.5 Kg
Download
Datasheet
Download (543.35k)
Measures (front, widht, height)

23x13x8 cm

Color

Black

Material

Plastic

Box Units

6
Measures (front, widht, height)

23x13x8 cm

Color

Black

Material

Plastic

Approximate Unit Weigth

440 g

Box Units

5

Box Measures

31x30x32 cm

Approximate Box Weigth

2,2 Kg
Measures (front, widht, height)

32x11x9 cm

Color

Black

Material

Plastic

Approximate Unit Weigth

260 g

Box Units

6

Box Measures

31x18x32 cm

Approximate Box Weigth

1,5 Kg