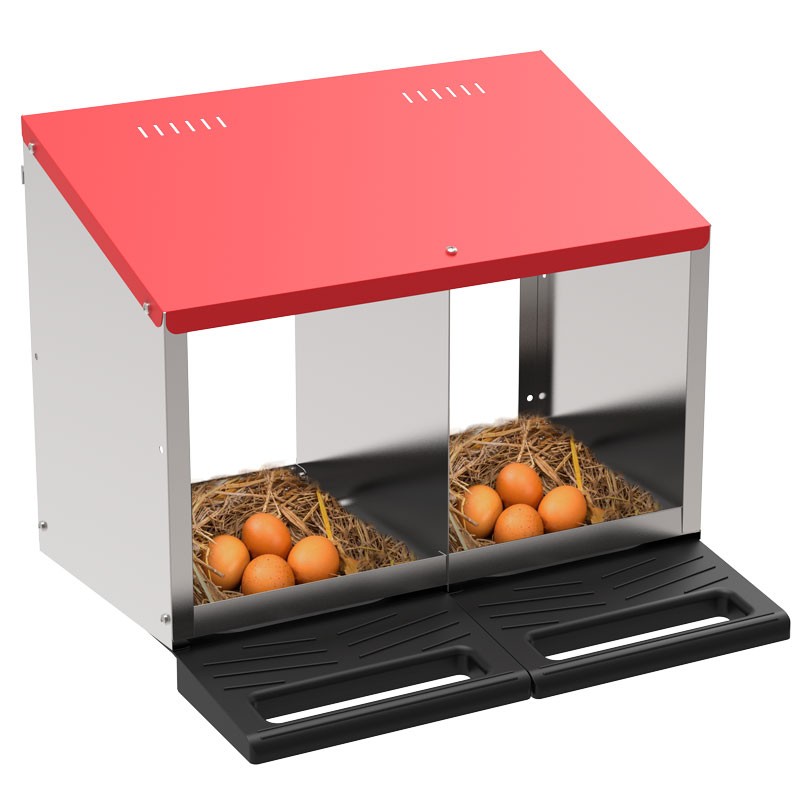  
Indoor metallic nest "Platinum"
New nest for hens of 1, 2 and 3 departments with a new easy-to-remove plastic tray for better cleaning and disinfection. This new tray apart from being developed for easy maintenance, has some legs to be able to put it on any surface without screwing it to the wall, so we facilitate its mobility throughout the corral ensuring its perfect operation.

The roof has openings to prevent condensation inside the nest.
COPELE quality guarantee

We sell only through official distributors

Contact us for more information
Removable tray with great ease made with 100% antiseptic plastic.
Possibility to choose model with or without legs.
Possibility of supporting it directly on the ground.
Easy cleaning and maintenance. Stackable trays
Tray with rough texture that allows greater adherence of the legs of the hens improving the comfort of the animal.
Perfect and aesthetic finishes.
Data sheet
Material

Galvanized sheet