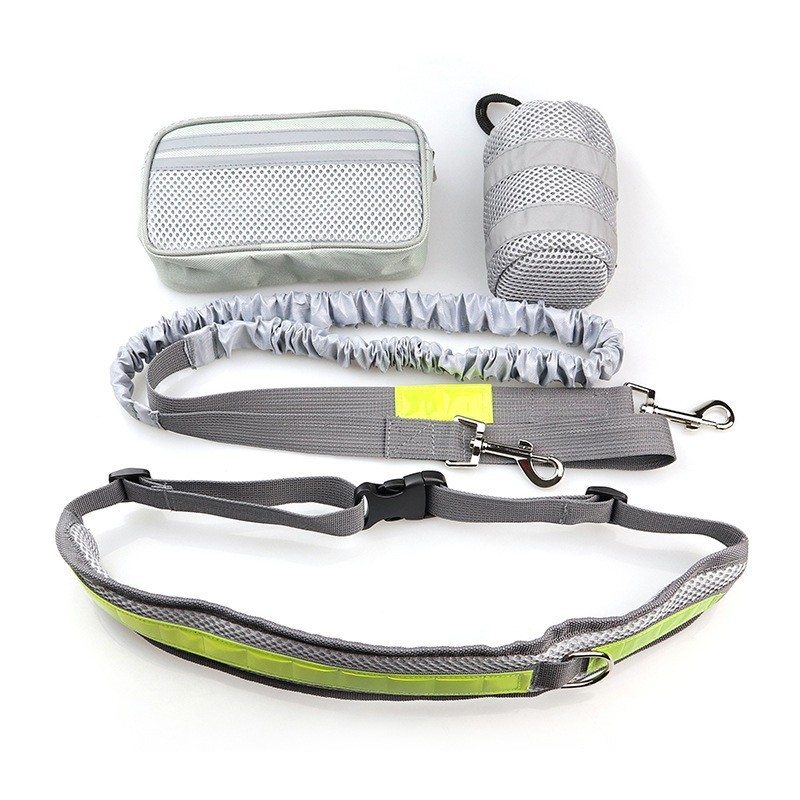  
Canicross Kit "Esparta"
Adjustable belt and belt kit, ideal for walking or running with the dog tied to the waist, leaving hands free, and allowing the practice of "Canicross" with total comfort and safety, both by the padding of the belt, and by its belt Elastic anti-pull and reflective.
COPELE quality guarantee

We sell only through official distributors

Contact us for more information
Features:
It has a strap for dogs up to 40 Kg, with elastic center that expands from 130 cm to 200 cm in length, minimizing the impact by possible pulls of the dog on the back of his companion.
It incorporates reflective lines along the belt and belt band that make the runner and dog more visible in low light conditions.
Belt protected by a sheath of polyester fabric, which prevents the breakage and deterioration of the elastic inside the belt.
The strap contains carabiners at both ends to attach to the dog harness and the passenger belt.
It contains two bags, one to store the strap and another for the belt, with capacity for other uses.