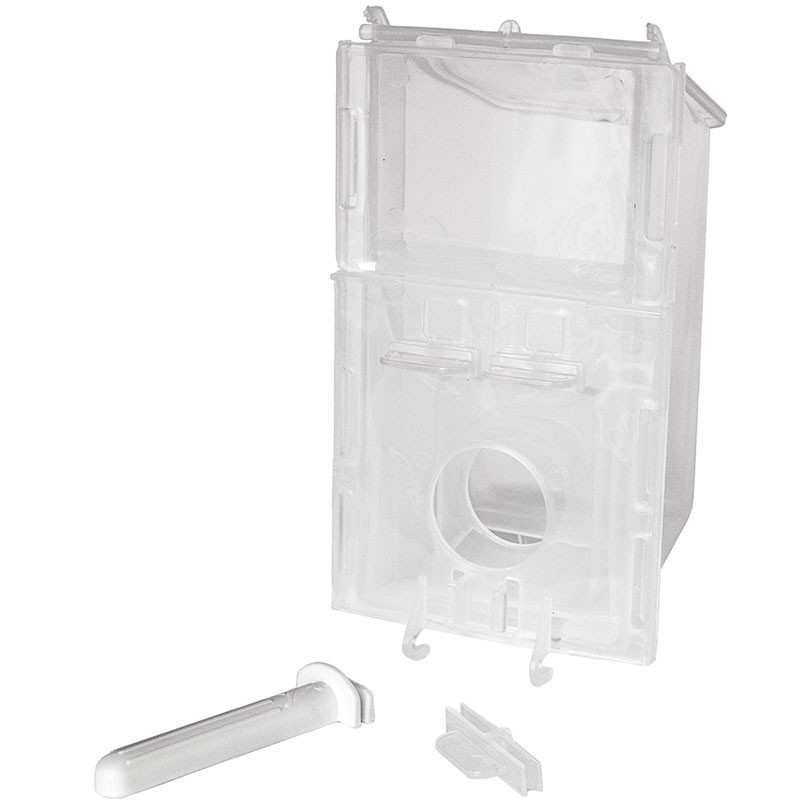  
Plastic Hopper Feeder for Birds
High quality transparent plastic anti-waste feeder with a capacity of 250 grams. It adapts to all types of cages that use individual bird feeders. It is made of two parts, one of them is attached to the cage and the other is a deposit that can be easily put on and taken out through guides. The feeder is filled by lifting the lid located on top of it.
COPELE quality guarantee

We sell only through official distributors

Contact us for more information
It has a large storage capacity for bird food.
Includes a perch so that birds can eat comfortably.
Its design prevents birds from throwing food which allows them to eat it uniformly as it goes down.
Its deposit is easily disassembled from the outside facilitating its filling.
It includes a universal coupling for any type of cage with two clamping hooks and an additional hook to block the hole of the food when the deposit is going to be filled.
Data sheet
Measures (front, widht, height)

16x8,7x8 cm

Color

Transparent

Material

Plastic

Capacity

250 g

Approximate Unit Weigth

107 g

Box Units

20

Box Measures

38x32,5x22 cm

Approximate Box Weigth

2,1 Kg