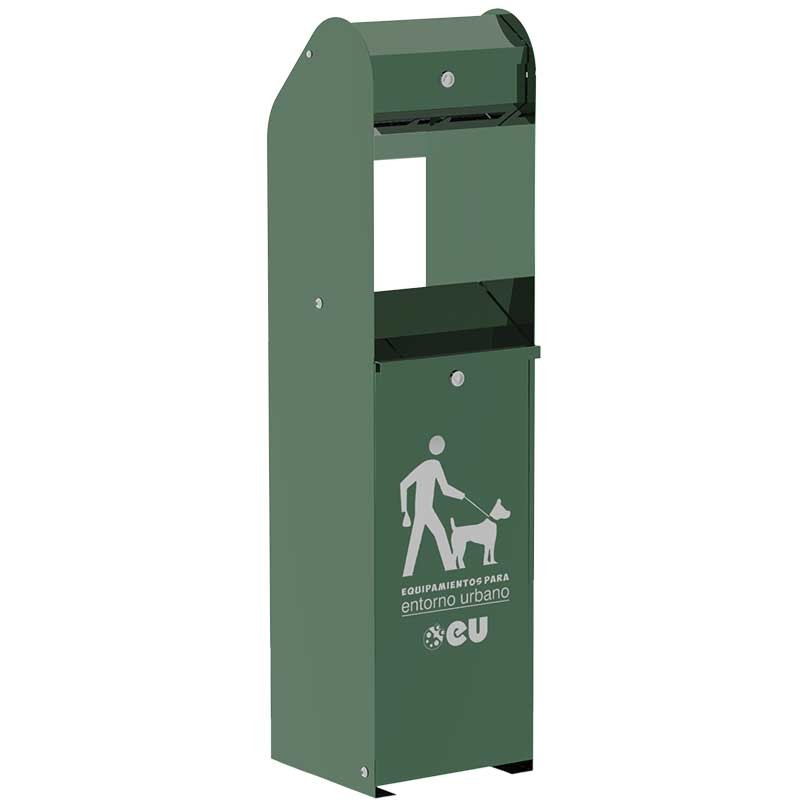  
Bag Dispenser Bin
Dispenser bags for dog parks to collect dog waste.
The dispenser has capacity for 500 bags
Tilting lid, with permanent closed position, to avoid odors.
Built in galvanized sheet and painted with baked paint.
It has a folding tank of 30 liters capacity with security lock and key square.
Anchoring with 4 expansion plugs.
Data sheet
Measures (front, widht, height)

123x31x34 cm

Approximate Unit Weigth

25 Kg