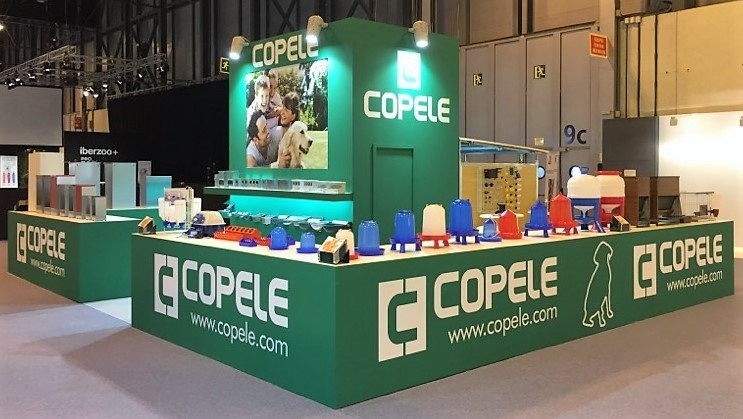 Last March in Ifema, the first edition of Iberzoo + Propet was held, a fair that emerged from the merger of the two previously independent fairs. In this edition, more than 239 exhibitors from 53 countries were cited. This event promoted by Amvac and Aedpac brought together three high-growth sectors such as pet, trade and industry and the veterinary sector in one place.
In this edition there was a wide program of activities and special features such as the exhibition of "invisible" whose objective was to promote the adoption of abandoned animals and also presented important data on growth in the sector:
The pet sector in 2015 moved more than 93,000 million euros worldwide and 1,000 in Spain placing us in the fifth European market.
The average purchase cost for dogs and cats in Spain is 130 and 91 € respectively according to Euromonitor.
COPELE as one of the leaders of the sector, has participated again in this edition always under the premise of presenting products of the highest quality and innovation manufactured 100% in Spain.
Some of the most important factors in relation to the participation and affluence in this fair is the outstanding participation not only of great professionals of the sector but also to a growing number of entrepreneurship projects that see in the sector of pets and in their growth potential for new business opportunities.
Although in the pet environment there is a great preference for dogs and cats, day by day the consumer is more aware of the advantages and benefits of raising family chickens and pays more attention to products that facilitate this work . Also known as "Hobby Farm " is a trend that is growing at a rapid pace in the countries with the highest income per capita, and which evolves and adapts rapidly to developing countries as well.