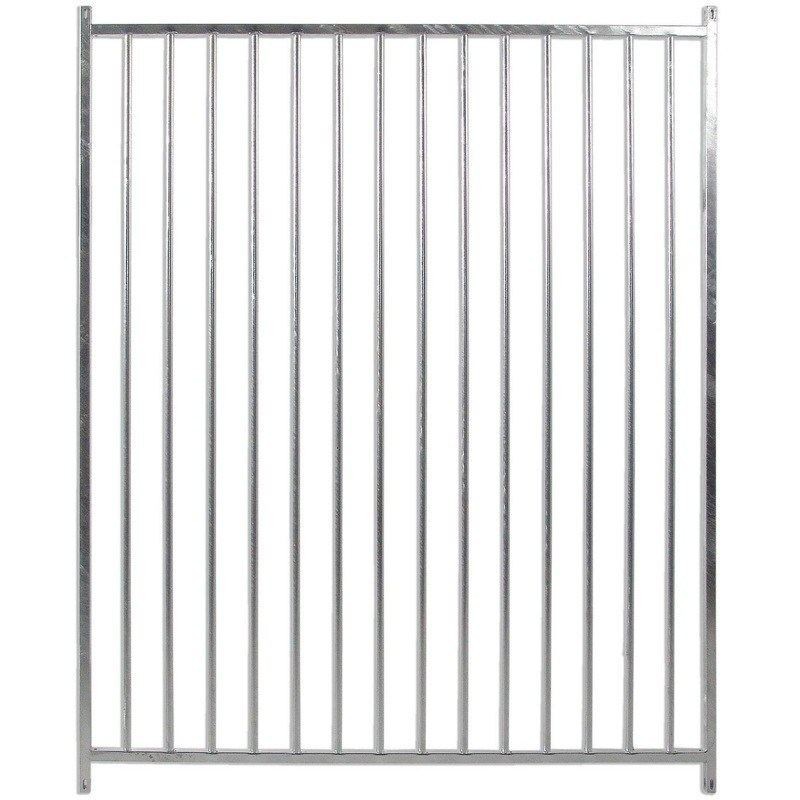  
Dog Boxes Side Panel
Select the type of side panel that best suits your needs. Our dog boxes solutions have a incredibly flexible design allowing it to fit perfectly to different environmental conditions or available space. You can choose the length of the side panel and type of material.
COPELE quality guarantee

We sell only through official distributors

Contact us for more information
Bars Side Panel
In his two options of 5 or 8 cm of separation between bar and bar, they have a professional quality without the need for horizontal reinforcement because they are fully welded and hot dip galvanized.
Mixed Side Panel
Mainly made of high strength PVC and hot dip galvanized wire, it is one of the best options to prevent sight between each of the boxes.
Mesh Side Panel
Made with hot dip galvanized high thickness rod, fully welded guaranteeing resistance and durability.
Metal Sheet Side Panel
Made from high strength galvanized steel is the most economic alternative to avoid direct sight between the dog boxes.
Data sheet
Measures (front, widht, height)

150x185x3 cm

Approximate Unit Weigth

24 Kg

Box Units

1

Box Measures

150x185x3 cm

Approximate Box Weigth

24 Kg